sending to
DELMONTE CARNIVAL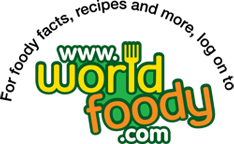 Ingredients:
rawa(wheat)-1cup roasted
rice flour- 2tbsp
del-monte mango fruit drink-1cup or more can be used
fresh mango plup-1/2 cup
sugar 1/2 cup or depend on the sweetness of mango
oil or ghee-1/2 cup
almond flaks-1/4 cup
Bakingpowder-1tsp
baking soda-1/4 spoon
Method
Mix all the ingredients except mango juice and keep aside for 10 minutes so that rawa will becomes smooth.
Add fresh mango plup in del monte mango juice.
Now mix mango pulp to it.Mix well .If batter is thick add more juice to make it cake consistency.Brush the baking dish with oil and pour the batter to it.spread the almond flaks on the top.bake in microwave for 6-7 minutes
So here yummy and ghatpat cake is ready to eat!!!!!!!!!
sending to
delmonte carnival